CONTACTS: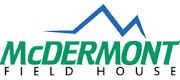 McDermont Field House
Phone (559) 562-3326
www.mcdermontfieldhouse.com

Wellness Center
Phone (559) 562-5196
www.lindsaywellnesscenter.com
MISSION STATEMENT:
Our mission at McDermont Field House is to "Uplift" the community of Lindsay by:
Providing a regional recreation center to provide affordable entertainment and recreational
opportunities in the Central Valley;
Drawing Revenue to Lindsay that would not otherwise exist;
Developing People by providing employment and volunteer opportunities that prepare
individuals for further growth;
Focusing on Fitness, Activity, and Health; and
Maintaining a Safe and Fun Environment for Lindsay residents and surrounding communities,
particularly focusing on after-school activities.
Wellness is not merely the absence of disease. It is the physical, social, and emotional balance of which
the Wellness Center strives to offer.
DUTIES:
We are something different for everyone. If you visit McDermont or the Lindsay Wellness Center, count
on a challenge. We provide five separate-yet-interconnected services:
Fitness: Both facilities provide distinct fitness facilities and opportunities including an Elite
Fitness Center including Cross Training facilities and a calmer, encouraging atmosphere at the
Wellness Center.
Sports and Recreation: With two collegiate basketball courts, two indoor turf soccer fields, an
amazing aquatic facility, and additional opportunities is parks, on school sites, sports programs
like basketball, soccer, volleyball and flag football swimming and baseball are on a steady ascent
to becoming number one in the valley; couple that with new comers like gymnastics and boxing,
and you'll soon realize Lindsay is the place to come for active, competitive, fun.
Event Venue: McDermont and the Wellness Center are wonderful venues to host many kinds of
events and activities. These are brought to us by promoters, families, clubs and other individuals
or organizations. Our versatility allows us to host simultaneously a Car Show or major event at
one end of the Field House and a Wrestling Camp at the other while having a valley-wide swim
meet and wedding across town.
Party Place: Whether for families, birthdays, showers, or whatever the reason to celebrate,
McDermont and the Wellness Center offer unique venues for field trips, birthday parties,
corporate parties and family/friends days. Weekends, evenings and school vacation times are
great times to enjoy the many challenging attractions McDermont offers, including the largest
laser tag and only indoor surf attraction in the Central Valley… Or head over to the Wellness
Center to have a party all to yourselves. Enjoy dancing, swimming and fun without any
distractions.
Team Building: McDermont's most recent business addition is the Team Building component.
McDermont hosts corporations, school districts, youth and adults as they learn the value of
teamwork.
The Wellness Center offers a variety of services to the residents of Lindsay including:
Sloped entry, eight-lane swimming pool;
Laboratory services;
Gym equipment and facility;
Exercise classes;
Physical therapy (including therapy pool);
Special event rental facility; and
Massage therapy.
In addition, the Wellness Center serves as the home to the Lindsay High School swim team, youth
community swimmers during the summer and water aerobics as a regular class.